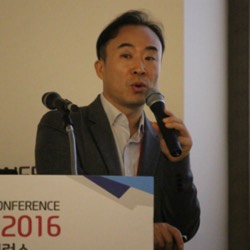 Mujung Ahn
Information about Mujung Ahn's session will follow soon.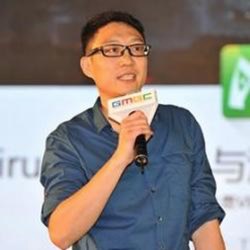 Tony Chia
Founder
RuiYue (Nibiru) Technology Co., Ltd
Worked in famous multinational enterprises like Philips Semiconductors and ST-Ericsson, decades of experience in mobile communication and mobile internet industry, Tony's now focusing on creative content resources, expansion in software and hardware products and integration of upstream and downstream platform resources. As one of the first pioneers in Chinese VR industry, with enduring concerns in the fields of smart wearable devices, Virtual Reality, Augmented Reality, and holographic techniques, he firmly believes that the integration of "VR&MR+" mode and other industries will show the global vitality. His leading joint VR laboratories of Nibiru and universities have been the paradigm for the filed of VR + domestic education industry.
Information about Tony Chia's session will follow soon.
Clifton is CEO of Greenlight VR, the leading market intelligence firm for the global virtual reality economy. Prior to founding Greenlight VR, Clifton was Head of Business Operations at AddLive, which built and managed APIs for software developers. In 2014, AddLive was acquired by Snapchat, where Clifton led growth and monetization research projects. Clifton received his BA and MBA from Harvard University.
Clifton Dawson is speaker of the following session: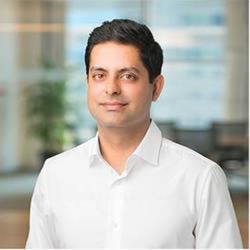 Sunny Dhillon
Partner
Signia Venture Partners
Sunny Dhillon is a founding partner at Signia Venture Partners, an early-stage fund in Menlo Park and San Francisco. He invests in virtual and augmented reality, consumer mobile and media startups. He represents Signia on the boards of gaming company, Super Evil Megacorp, virtual-reality company, 8i, and consumer mobile GIF company, Tenor. Reach him on Snapchat (@sunnydhillon25), or Twitter and Medium @SunDhillon.
Information about Sunny Dhillon's session will follow soon.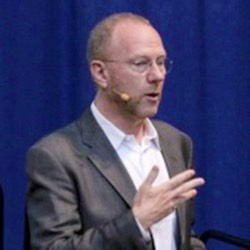 Clark Dodsworth
Director of Strategy and Product Development
SimEx-Iwerks Entertainment, Inc.
Clark Dodsworth does enterprise strategy and product strategy for companies who plan to survive the convergence of context, ubiquitous sensors, realtime analytics, and pervasive A.I. in mobile devices. User-centered solutions will be a fundamental requirement for efficiency and effectiveness. The result: hyper-personalization in both workplace and leisure. Clark's current interests are in secure swarm sensing and realtime scenario support for mobile users, in daily life and for entertainment applications. Clark is currently Director of Strategy and Product Development for SimEx-Iwerks Entertainment, Inc. of Toronto, Canada, which produced the world's first flight simulator attraction in 1985 and provided the ride system for Disney's Star Tours in 1987. SimEx has high-tech theaters operating in Japan, China, and North America. In 2007, Clark did product definition and technology specification for the world's first large-scale Augmented Reality deployment, for the 108-square-mile Dubailand entertainment project. That project included four theme parks designed by Chimera Design. The technology arc for that that implementation has met expectations. Earlier, in 1998, Clark co-developed the original "Ambient Intelligence" strategy for Philips, focused on smartphones, homes, and sensors. He has done extensive patent assessment for IBM and co-authored and edited "Digital Illusion: Entertaining the Future with High Technology" (Addison-Wesley). He contributes to the International Symposium on Mixed and Augmented Reality, the Entertainment Technology Center at Carnegie Mellon University, and the SIGGRAPH conference. In college, Clark studied under Professor Dan Sandin, inventor of the CAVE immersive VR system, the first VR dataglove, the Immersadesk, and the Infinity Wall.
Information about Clark Dodsworth's session will follow soon.
Dan is the EVP of Digital Interactive Strategy for Groove Jones, a studio focused on creating VR solutions for brands and advertisers. Groove Jones has developed GrooveTech™, a software platform that provides analytics, user acquisition, social share and distribution tools for VR campaigns. Dan is responsible for creating high-end digital experiences for some of the most recognized brands in the world, which include American Airlines, CarMax, GE, LEGO, McDonalds, Microsoft, Nestle, Universal Pictures and Visa. Brandweek Magazine named Dan "Marketer of the Next Generation" for his work with brand engagement. He is an early adopter of new technologies and is a Virtual Reality subject matter expert.
Dan Ferguson is speaker of the following session: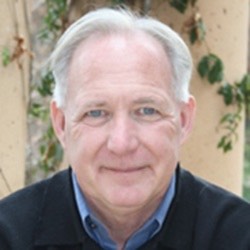 Walter Greenleaf
Stanford Uni. Virtual Interaction Lab
Walter Greenleaf is a behavioral neuroscientist and a medical technology developer working at Stanford University. With over three decades of research and development experience in the field of medical virtual reality technology, Walter is considered a leading authority in the field. Dr. Greenleaf has designed and developed numerous clinical systems over the last twenty-seven years, including products in the fields of: surgical simulation, 3D medical visualization, telerehabilitation, clinical informatics, clinical decision support, point-of-care clinical data collection, ergonomic evaluation technology, automatic sleep-staging systems, psychophysiological assessment, and simulation-assisted rehabilitation technologies, as well as products for behavioral medicine.
As a research scientist, Dr. Greenleaf's focus has been on age-related changes in cognition, mood and behavior. His early research was on age-related changes in the neuroendocrine system and the effects on human behavior. He served as the Director for the Mind Division, Stanford Center on Longevity, where his focus was on age-related changes in cognition. He is currently a Distinguished Visiting Scholar at Stanford University's MediaX Program, a Visiting Scholar at Stanford University's Virtual Human Interaction Lab, and Director of Technology Strategy for the University of Colorado National Behavioral Health Innovation Center.
As a medical technology developer, Dr. Greenleaf's focus has been on computer supported clinical products, with a specific focus on virtual reality and digital health technology to treat Post-traumatic Stress Disorder (PTSD), Anxiety Disorders, Traumatic Brain Injury and Stroke, Addictions, Autism, and other difficult problems in behavioral and physical medicine.
Dr. Greenleaf founded and served as CEO for: Greenleaf Medical Systems, a business incubator; InWorld Solutions, a company specializing in the therapeutic use of virtual worlds for behavioral health care; and Virtually Better, a company that develops virtual environments for the treatment of phobias, anxiety disorders, and PTSD. In addition to his research at Stanford University, Walter is Chief Science Advisor to Pear Therapeutics. He is a co-founder of Virtual Ventures and Cognitive Leap. He is a VR technology and neuroscience advisor to several early-stage medical product companies.
Walter has served as a scientific advisor and grant reviewer for the U.S. Public Health Service, National Science Foundation (NSF), National Institutes of Health (NIH), NASA and the U.S. Department of Education. He has served as a Principal Investigator for research grants funded by NIH and NASA. Dr. Greenleaf helped start the California State University Center for Disability Solutions and serves on the Board of Directors for the International Society of Virtual Rehabilitation. Walter Greenleaf holds a Doctorate in Neuro and Bio-Behavioral Sciences from the Stanford University School of Medicine,
Information about Walter Greenleaf's session will follow soon.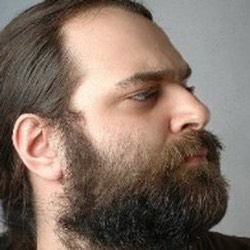 Roger Kenny
Design Tech Lead
The Wall Street Journal & Dow Jones
Information about Roger Kenny's session will follow soon.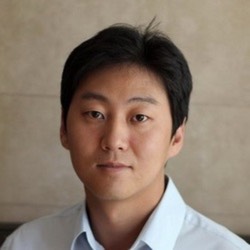 Sunwook Kim
CTO
NVIDIA
Information about Sunwook Kim's session will follow soon.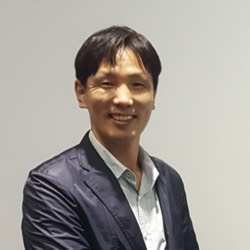 Youngho Kim
CEO
PGMAN Games
Starting from Samsung SDS, I have been in game dev. Business for almost 20years.
At FHL Games I have been in charge of Latin America market publishing business.
When Korea based major companies have been focusing in Korean market, I have challenged overseas market publishing business experiencing system and platform business leading to development commercial service.
At Lion games I have developed client engine to server engine for MORPG game Soul Walker.
From stating of the company and to investment I have accomplished many things and the game has been launched in Korea through Smile Gate few days ago.
Information about Youngho Kim's session will follow soon.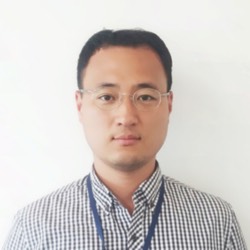 Soonjae Kwon
Chief Researcher
Ptolemy System
Kwon Soon-Jae received a B.S in Animation at Hongik Univ. and has been working in the military VR industry since 2003. He has distributed himself on developing simulators and programes which are specialized in Defense & Millitary. As a Senior researcher of Ptolemy System, He has been in charge of lots of Millitary Project for Defense Acquistion Administration, Korean Army, Navy, and Air force. And He also directed the international project which was Thailand Army's Millitary Simulator & Display. More than decades, He only specialized in millitary simulator.
Information about Soonjae Kwon's session will follow soon.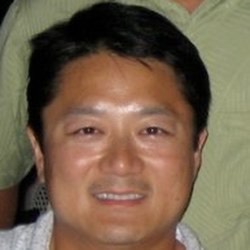 Carl Lan
Director of Corporate Development & Global Partnerships
HTC VIVE
Information about Carl Lan's session will follow soon.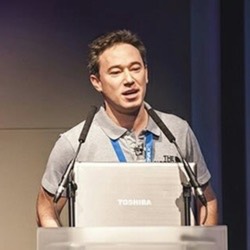 Elliott Myers
CEO
Roto VR
Information about Elliott Myers's session will follow soon.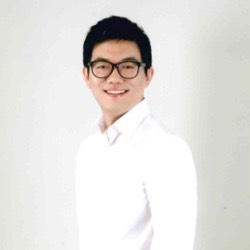 Jaehyun Nam
CSO
Looxid Labs
Jaehyun Nam is the CSO at Looxid Labs – a tech startup to develop a seamless emotion recognition system in VR using eye-brain interface – responsible for managing the business operations and establishing the strategic plans.
In order to make users become more immersed and enhance users' feeling of presence in VR, should it be considered to implement adaptive interaction for VR as well as provide users with comfortable experiences in terms of the advanced hardware and compelling VR contents.
Looxid Labs is making a big splash to develop world's first technology that seamlessly integrates an emotion recognition system with VR using eye-brain interface and thus contributes to developing a completely new VR interaction technique. It is Looxid Labs' vision for the future of VR that aims to revolutionize user experience by reflecting new phenomenal and spatial characteristics of VR and maximize users' sense of presence in VR.
Jaehyun Nam earned a bachelor's degree from KAIST with a double major in Bio and Brain Engineering and Management Science and graduated from KAIST with a master's degree in Bio and Brain Engineering as well. He was one of the recipients for 2011 Presidential Award for Excellence.
Information about Jaehyun Nam's session will follow soon.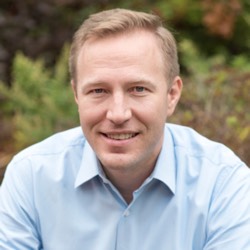 Joel Newton
Founder
The Congregation
Joel Newton is the Founder of The Congregation, a $100M VR/AR Content Fund. Previously he was a Co-Founder and President of The Virtual Reality Company (VRC) where he actively developed a slate of premium VR projects in several entertainment verticals. Newton was an Executive Producer with Ridley Scott on The Martian VR Experience, and he's currently an Executive Producer on the first VR project created by Steven Spielberg. Previously Newton co-founded Artist International, an artist management and production company which represented writers, directors, and talent. While at Artist International Newton Co-Produced The Kids Are All Right, which among many honors won Best Picture at the Golden Globes. He also was a Producer on LUV starring Common and Michael Rainey Jr.
Information about Joel Newton's session will follow soon.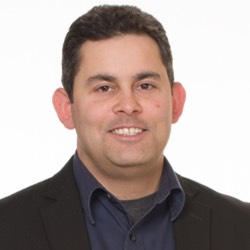 Dan Pacheco
Horvitz Chair in Journalism Innovation at the S.I. Newhouse School
Syracuse University
Dan Pacheco is a professor of practice and holds the Peter A. Horvitz Chair of Journalism Innovation at the S.I. Newhouse School for Public Communications at Syracuse University. He is a pioneer in the use of virtual reality for journalism. In 2014, he started and co-produced USA Today's Harvest of Change VR project for the Oculus Rift, the world's first large-scale use of virtual reality by a commercial news organization. Harvest of Change earned an Edward R. Murrow Award in 2015 for its innovative use of 360-degree video for virtual reality. Previously, Pacheco spent 20 years in the trenches of digital publishing everywhere from Fortune 500 companies to startups. He started his career as an online producer for Washingtonpost.com, where he produced Interact, one of the first online news communities on the Web. Subsequently, as a principal product manager at America Online, Pacheco oversaw some of the Internet's first truly global community products. In 2005, after pioneering the first implementation of a social networking platform at a U.S. newspaper, he received an NAA "20 Under 40" award. And in 2007, he was a Knight News Challenge grant winner for a democratized publishing service.
Dan Pacheco is speaker of the following session:
Dan Pacheco is moderator of the following session: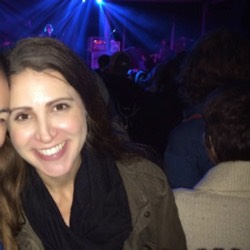 Marisa Sommerville
CEO
Artist Lane Productions
Marisa has kept her eye on the VR world since she first learned about it in the early 90's while attending the Chicago SIGGRAPH exhibit, as a teen, where she marveled at the early VR technologies, especially Carolina Cruz-Neira's "CAVE," which inspired her to become involved in entertainment and VR. Nearly 30 years later, with a career working across some of the largest film and television franchises in the world such as The Twilight Saga and American Idol, Marisa has co-founded and is currently CEO of Artist Lane Productions, working with broadcasters and other production entities to bring mixed reality projects to television and new VR content to audiences across the globe.
Information about Marisa Sommerville's session will follow soon.